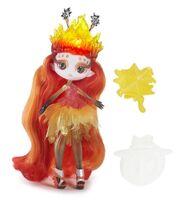 This is a page that collects all of the Novi Stars rumors so far. Please feel free to contribute.
Rumored Dolls/2013-2014
An wikipedia user edited the Novi Stars page in July confirming the second wave of the Novi Invasion and a new play set with a doll. We'll have to wait until further notice to see if this rumor is true or not.
The rumor about a new Novi Invasion line has been debunked. It was apparently a fan-started hoax.
In the new Alien Acres game on the official Novi Stars website, there are body types for each existing Novi Star, even some unique ones where the girl's limbs shift into darkness, a glowing one, a 4 legged one and even an octopus bottom. I wonder if these will be existing Novi's one day. Maybe they are just options for the game?
There is rumored to be a brother to Nita Light but apparently the site page with the information was deleted.
Rumored Accessories/2013-2014
There have been rumors about character-specific fashions for Ina Ferna, Mimi Merize, Vera Tabray and Anne Arctic. There have also been some rumors of a second wave of pet pods. Cosmic!
Update as of September 3rd 2013-
The new pet pods are here! They have been listed on the Walmart site, and their official names are Octogen, Foxxi, Raroo and Quax. I don't think there is a fifth pet in this wave. Origins of this rumor stated that their names were Atom, Negativ, Koli and Shoso, but those were either codenames by MGA or just a made up rumor.